Welcome to our online booking facility to book you next holiday stay at the Ladyknowe Apartment self catering accommodation in Moffat.
The system allows you to check availability 'live' online and then proceed with any booking. Using this site gives you the BEST PRICE DEALS available. It is fast, efficient and easy to use! Once booked, you will receive automatic confirmation in an email.
​
Please click on the "Book Online" button at the bottom of this page to access the system.
Early Bird Discount - Book at least 28 days in advance and save 5%.
Our current online booking offers are for Autumn/Winter 2021 stays between 1 November 2021 and
21 February 2022:
3 night offer - £150 for the entire stay for 1 or 2 guests giving £30 discount.
​If 3 or 4 guests are staying a £20 per night supplement will be added to the booking.
​
​
7 night offer - Get an extra £5 PER night discount on all 7 day bookings.
​
Use the Book Online facility below to check for availability:
​
​
​
We look forward to welcoming you to Ladyknowe Apartment.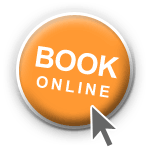 AA Covid Confident Apartment
Bedroom with double bed setup
1/1